Royal Western Indian Turf Club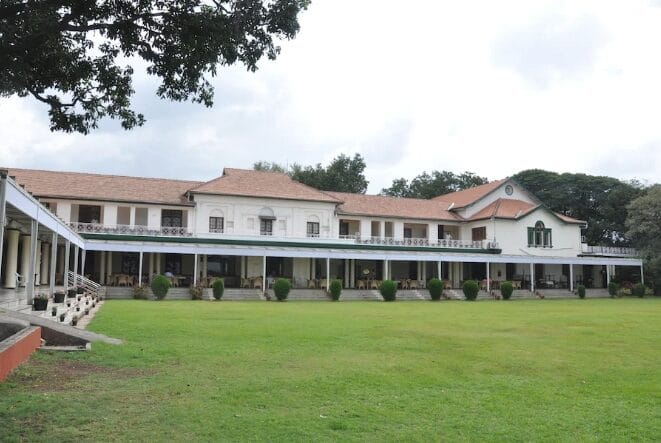 The Royal Western India Turf Club (RWITC) is one of the oldest and most well-known horse racing clubs in the country. It is an exclusive club that has a membership of about 10,250 members.
The Club generally hosts racing at Pune from July to October every year, with races being held on Saturdays and Sundays. The Club has a residential facility in Pune with 25 well-appointed rooms and 4 cottages. RWITC rents out its lawns with associated facilities for weddings and other outdoor events such as fashion shows, musical evenings, and the like.
Membership. There are several categories of membership for the Club. Details can be seen here and Membership Forms may be downloaded here.
Temporary Membership of RWITC 2022-2026
Applications for Temporary Membership of Turf Club for the period from 01 Jul 2022 to 30 Jun 2026 are available in the Sub Area Veterans Node. All interested and eligible Veterans may collect the application forms from the Veterans Node and return the same duly filled latest by 10 Jun 2022. Widows may apply for renewal only. Alternatively, a soft copy of the form may be viewed/downloaded here, which can be printed, filled and sent as a scanned copy on WhatsApp to 9545458913 or emailed to [email protected]. A copy each of the PPO and Index II/Electricity Bill/Passport of the persons whose names figure in the draw of lots will need to be submitted along with other documents after the draw of lots. The last date of submission of the applications to the Sub Area Veterans Node is 10 Jun 2022.