Hospitals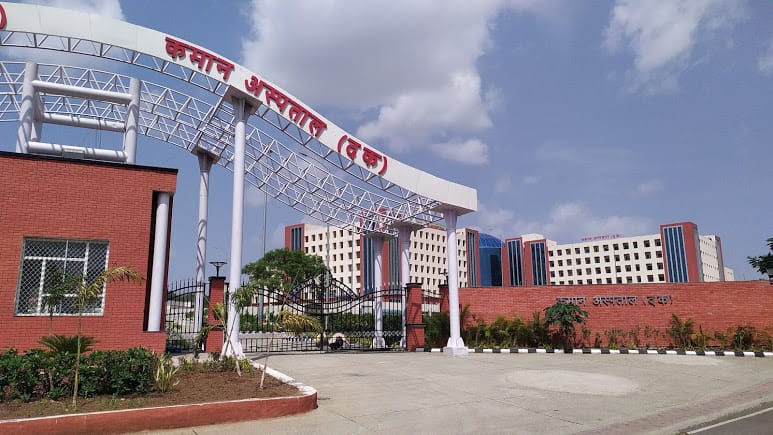 The medical facilities for veterans in Pune include three main military hospitals : the Command Hospital (CH), AICTS (formerly known as MH CTC), and MH, Kirkee. In addition, the Armed Forces Medical College is situated opposite the old Command Hospital at Wanowrie.
Command Hospital, Pune
The Command Hospital, Pune is the largest of the three Army hospitals in Pune and the largest Army hospital in India. Recently, a new Command Hospital Complex was inaugurated by the COAS on 08 Jan 21. It is located off Kondhwa Road, old Golibar Maidan, Wanowrie, and almost directly opposite the AICTS. The Command Hospital has a number of super-speciality departments, which make it a mega-tertiary care hospital. The main departments include the following: Medicine, Surgery, Paediatrics, Gynaecology & Obstetrics, Dermatology, Endocrinology, Urology, Orthopaedics, ENT, Rheumatology, Gastroenterology, Neurology, Haematology, Nephrology, Psychiatry, Oncology, Nuclear Medicine and Radiology. In order to extend the benefits of Ayurveda to residents of Cantonments, including families of Armed Forces personnel and civilians, an Ayurveda Centre has been made operational in the Command Hospital with effect from 08 June 2022.
AICTS (formerly MH CTC), Pune
The AICTS (formerly known as MH CTC) is a leading tertiary care super-speciality centre, located on MHCTC Rd, Old Golibar Maidan, Wanowrie. It provides comprehensive patients care for cases of pulmonary tuberculosis, cardiac and respiratory diseases. The hospital has 5 departments: Cardiology, Cardio Thoracic Surgery, Respiratory Medicine, Radiology and Training. OPD Timings for routine cardiac referral are from 0930-1400 hrs on Tuesdays and Fridays.
MH Kirkee
The Military Hospital Kirkee is an 846 beds hospital with an additional 100 crisis expansion beds, located at Range Hills. It has a 175 bedded Orthopaedic centre and an 80 bedded Spinal Cord Injury centre. Both of these centres are the largest of their kind in the Armed Forces. The hospital has the following departments: Medicine, Surgery, Orthopaedics, Dermatology, ENT, Paediatrics, Psychiatry, Gynaecology, Ophthalmology, Pathology and Radiodiagnosis. Along with the Paraplegic Rehabilitation Centre and Queen Mary Technical Institute, MH Kirkee forms a unique rehabilitation complex for Spinal Cord Injury patients. It has also pioneered joint replacement Surgery and Arthroscopy in the Armed Forces. MH Kirkee also has a Section Hospital under it at Dehu Road.