Canteen Stores Department
Canteen Stores Department (CSD) canteens provide both serving Armed Forces personnel and Ex-Servicemen a range of items grouped into seven groups, each dealing with a different product category, as follows:-
I – Toiletries
II – Household Requisites
III – General Use Items
IV – Wrist watches & Stationery
V – Liquor.
VI – Food & Medicinal Items.
VII (AFD) – 4 Wheelers, 2 Wheelers & White goods.
Revision in CSD Limits
QMG Branch of Army HQs has recently revised the limits in respect of certain CSD items. Click on this link to view.
Renewal of Smart Card
All veterans are required to renew their canteen smart card every year. This renewal is required to be carried out at the parent URC through CIMS to prove that the veteran is alive and continues to be eligible for canteen facilities. However, it has been observed that neither do many veterans renew their smart cards, nor are URCs checking their document status. This has resulted in a large number of invalid smart cards in use by veterans and dependents. Veterans are, therefore, requested to get their smart cards renewed every year without fail. For the renewal, a veteran would have to come to the URC in person and carry a copy of his latest PPO/Discharge Certificate/Discharge Book, which has to be submitted to the URC for checking by the staff. The URC will check all documents for their veracity prior to renewal and retain them for record.
Against Firm Demand(AFD) Items
The indenter cannot cancel a demand for an AFD item once placed. These items are not stocked in Canteen Stores Depot but are specifically procured against firm demand received from the indenter. There are two categories of AFD items:-
AFD – I : deals with 4 wheelers, 2 wheelers, white goods viz. TV, Refrigerator, Washing machine, Microwave oven etc. The customer submits his/ her demand for AFD-I items, along with payment, to the Canteen Stores Depot and takes delivery from the authorized dealer after completing necessary documentation.
AFD – II : These include costly items like mattresses, sunglasses, vacuum cleaner, etc. for which the URC places firm demand on dependent CSD Depot. After getting such firm demands, the Depot places the order with the concerned manufacturer and issues them on receipt.
Officers (both serving and retired) can purchase a 4-wheeler once in four years as per current policy. They can purchase 2-wheelers and AFD-1 items such as TV, fridge and AC every three years. Click here for the procedure and indent format.
Pune Sub Area Canteen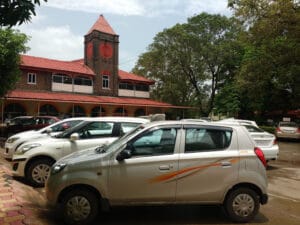 Pune Sub Area Canteen is located at Colonel Tarapore Rd, Nirman Vihar. Timings are as follows:-
Monday to Thursday and Saturdays : 1000-1330 and 1430-1700 hrs.
Sundays : 1000-1330 hrs.
Fridays : Closed.
Entitled personnel can pre book essential groceries, household items, liquor and a few luxury goods online through seven catalogues. Name and mobile number have to be provided at the time of placing the order. Sale, billing and delivery of items are subject to the production of valid ID proof. Items ordered are to be collected personally. No home delivery will be undertaken. Personnel can order a minimum of five and a maximum of 35 items (additional items if ordered may be deleted at the discretion of URC). No Change of Item will be accepted at the time of billing. Time and date of delivery will be intimated on Whatsapp / SMS on the registered mobile number provided when booking the order.
Presently, for officers, the Sub Area Canteen is permitting walk-in entry, without any requirement for pre-booking.
Southern Command Canteen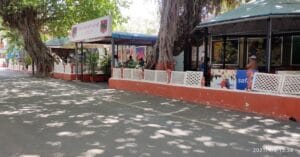 The Southern Command Canteen is located near the HQ Southern Command at Rajendrasinhji Road, Agarkar Nagar. The timings of this canteen are from 0830-1430 hrs on all days, except Monday when it is closed. A list of closed holidays and Stock Taking Days promulgated by the Canteen may be seen here. Entitled personnel can book their groceries online, just as for the Sub Area Canteen and the same conditions are also applicable.
The old weblink for booking online orders with HQ SC URC expired on 30 Nov 2021. A new weblink (https://trijatta.tech/SCURC/) is operative wef 01 Dec 2021. Using the new web link, veterans can book slots for URC visit i.e. date and time of arrival in the Canteen, up to 1300 hrs. Please follow the instructions as per the web link to book your visit to HQ SC Canteen. Veterans unable to book their appointment through the web link can visit daily after 1300 hrs. A step by step guide is available here. Additionally, a "Feedback" button has been incorporated to help customers give their suggestions.